Create a multilevel list with no boundaries and use it as advanced Jira custom field
⭐️
It's time for advanced cascading select. Don't settle for just two levels. Instead, create a cascade of options up to seven levels.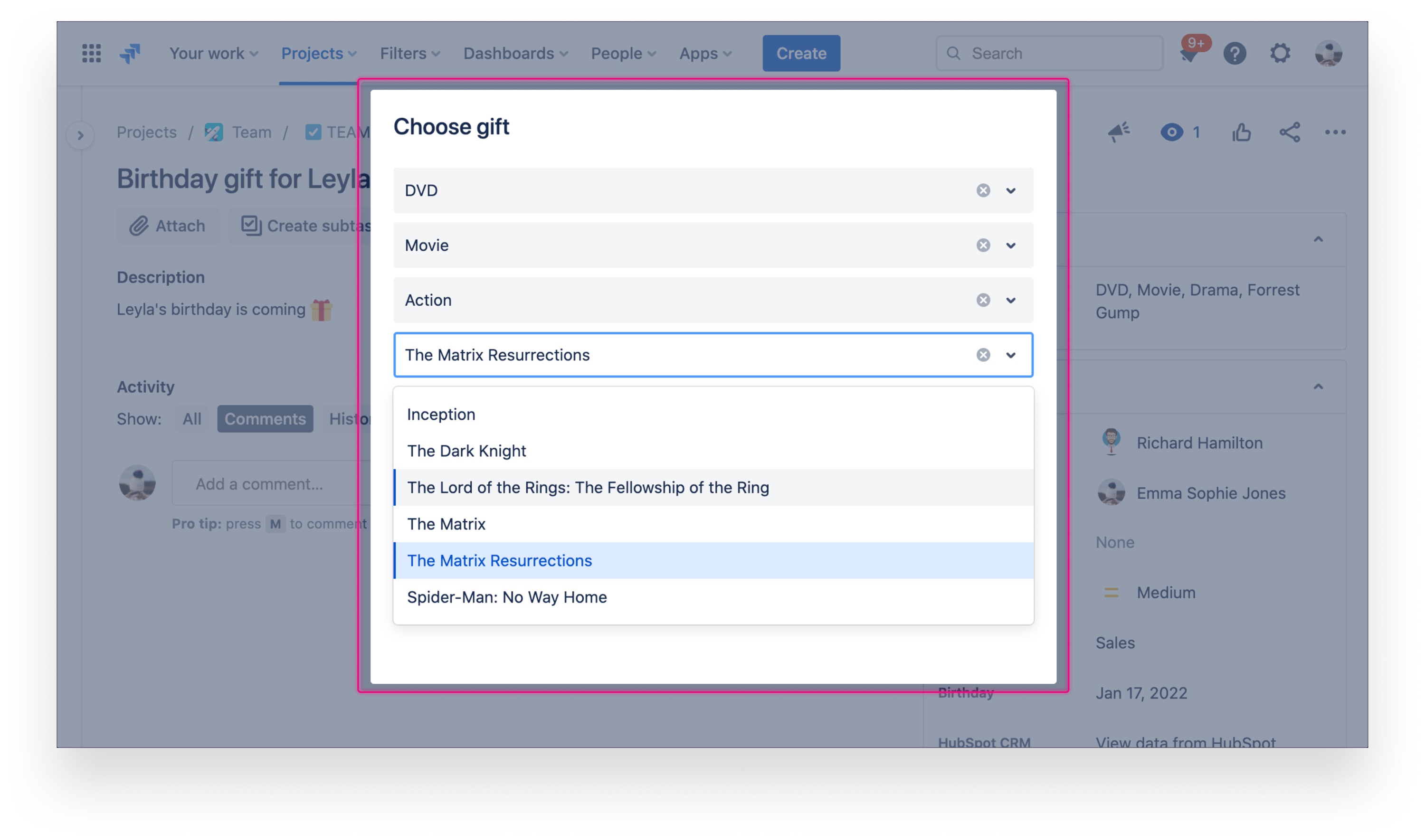 🔝 Create a cascade of options up to 7 levels in Jira
Make an advanced custom field and create your own multilevel cascading select system even up to 7 levels down. Customize it with descriptions, and with lots of options to add, use Bulk add to save time.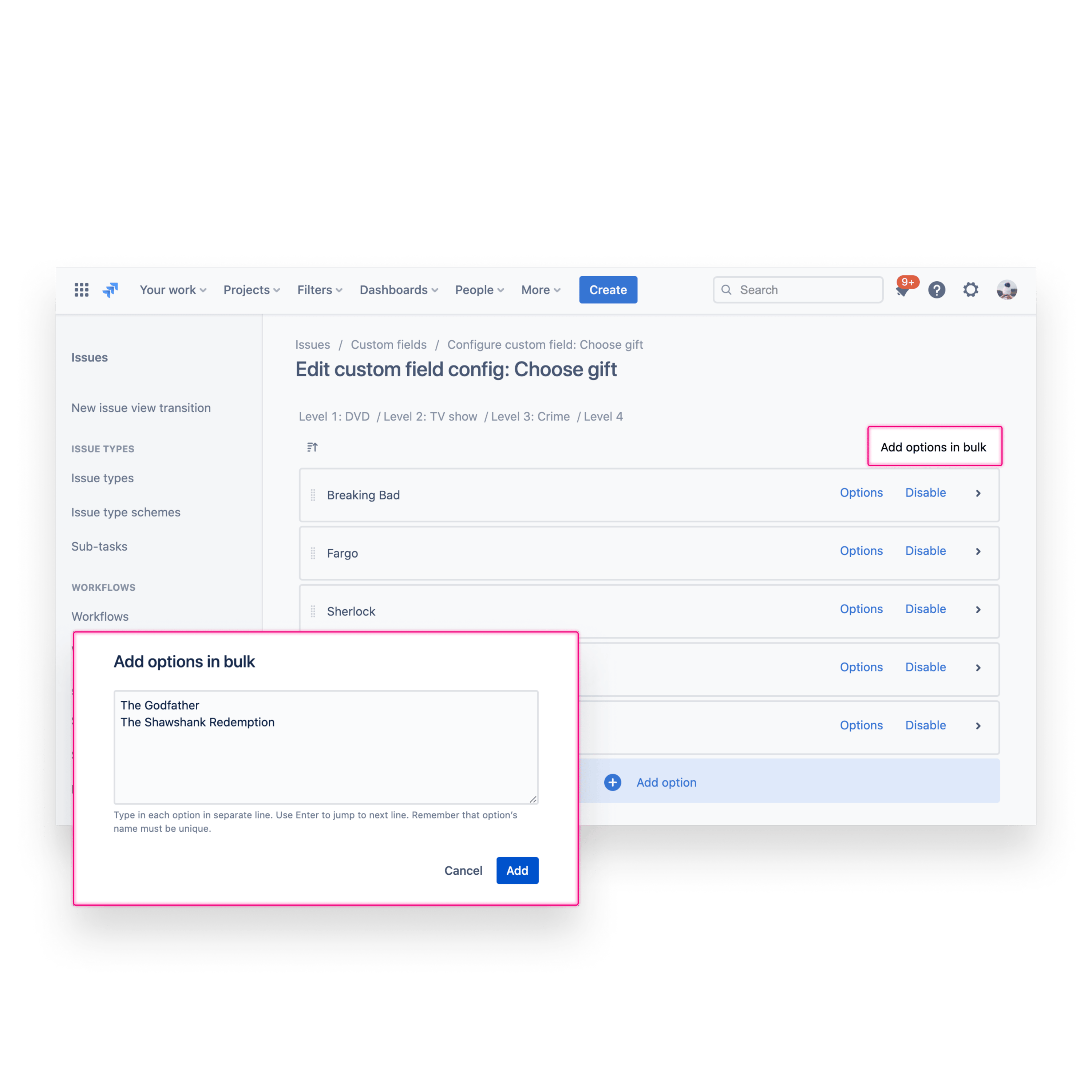 Use the app simultaneously with other Jira features ⭐️
Don't give up other conveniences. Easily find the objects from multilevel cascading with JQL. Use REST API, and analyze values with eazyBI reports.
.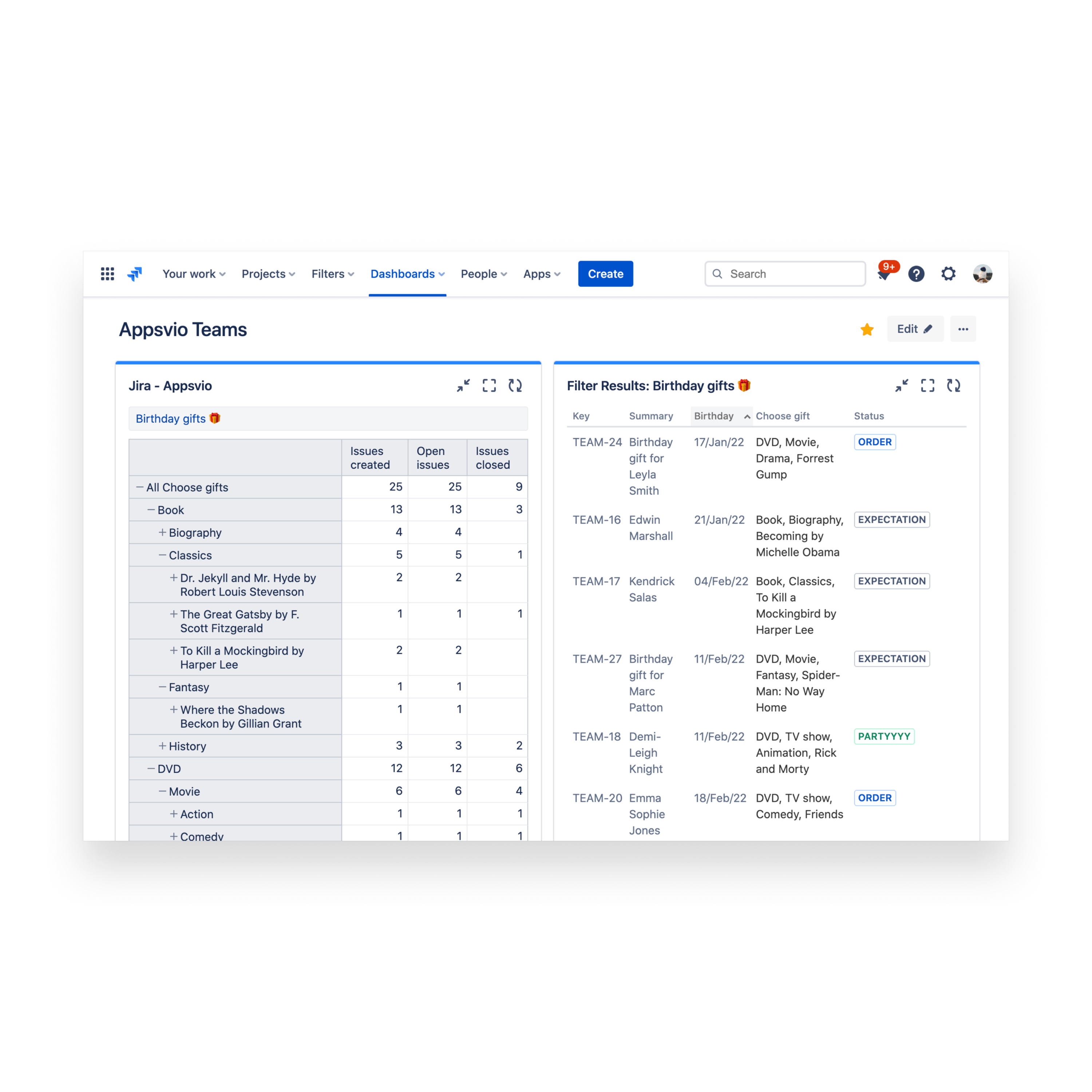 Translate all the fields with one click 💬
Translate all the fields from cascading select ad hoc. Translate not only the field name, but also all the options. Choose any language that Jira supports. Jira custom field management has never been easier.
.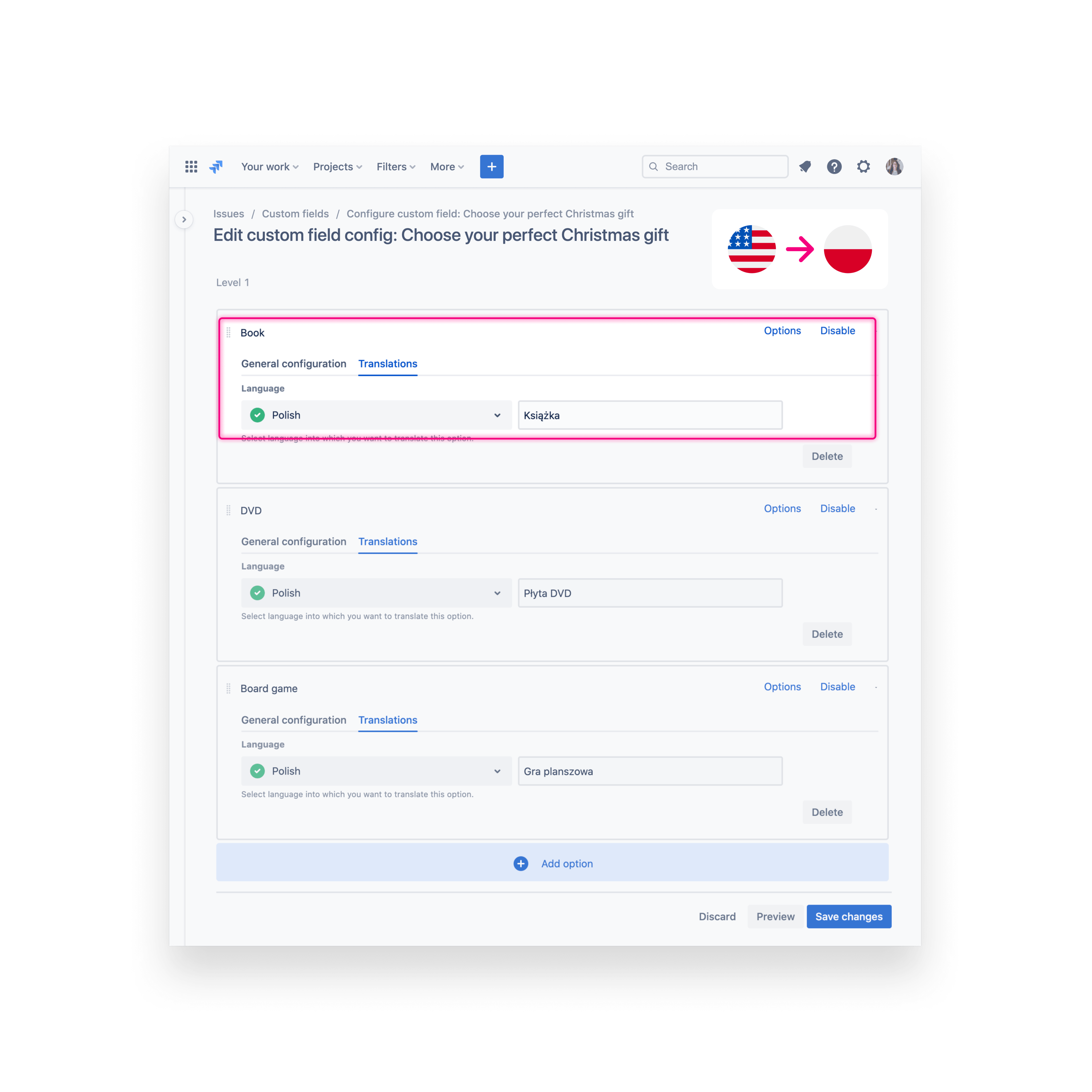 👇 Start your 30 days trial 👇
Take your custom fields, literally!, to the next level ⬆️
🛠 Safety first! The app is built on Forge.
Country and city selection
Create dependent selects for the continent, country, district, city, and street.
Country and city selection
Organization structure
Create selection for organization, branch, department, and team.
Organization structure
Version selection
Create selection for products, modules, versions.
Version selection
Product selection
Select for types, products, modules.
Product selection
Skills selection
Selects for departments, people, skills, and skills levels.
Skills selection
Bug classification
Create selection for priority,
severity, product.
Bug classification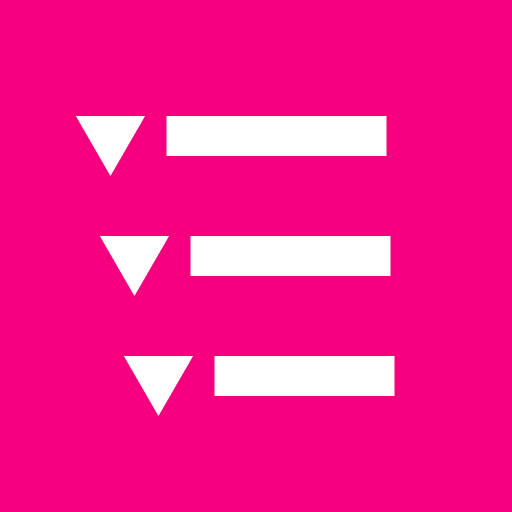 How to use Multilevel Select for Jira? Usecase ⭐️
Read the article
How to use Multilevel Select for Jira? Usecase ⭐️
We've got your back.
Put yourself in the hands of Jira experts.
Allow us to show you how it works and support you all the time.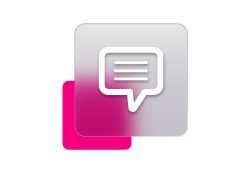 Customer Support
Our customer service is led by the application developers. They are the ones who know it inside out. Every product has an in-app chat where you can reach us anytime. We're here for you, whenever you need.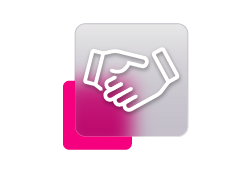 User-centered approach
We hear you. Do you need something extra? Do you need our app to behave in a specific way? Don't hesitate to tell us that and we will try to make it happen. We build our apps based on customer requirements.
Security and Trust
We're certified Atlassian members with long-standing experience. We know the environment perfectly. We develop apps with the highest standard in minds and we take care of the smallest things. Details make the difference.
Appsvio is trusted by many customers worldwide