Jira + HubSpot: Boost sales in the Marketplace business
4 min read
Oct 19, 2021 7:37:23 PM
Probably every business wants customers to praise not only the products it creates but also the support it provides. To a large extent, whether the client will convert from trial to commercial license depends on the first line of support. At Appsvio, we are constantly working on improving the workflow on the customer - support - sales line. Therefore, it has become natural for us to integrate two well-known tools: HubSpot CRM and Jira.
About HubSpot CRM
No one reading this article needs to be introduced to the Atlassian stack tool 🙂 As for HubSpot, to the best of our knowledge, more and more vendors on the Atlassian Marketplace are starting to use it.
Free CRM provided by HubSpot is an application used to store data of people and companies that are your customers (future and current). It includes many marketing and sales tools. This ensures efficient organization of activities within the Marketing and Sales teams. Thanks to our integration, it allows the Support team to join this effective cooperation. For more demanding customers, HubSpot is also available in a paid version, but a lot can be done in the free version!
Customers data in HubSpot CRM
We started our adventure with HubSpot CRM at the beginning of this year. We are constantly discovering its new possibilities and functionalities. At the beginning, we entered all data about our clients (potential and current) manually. Unfortunately, it consumed a lot of our time and required constant attention for any updates. We followed the reports available on the Vendor profile on the Atlassian Marketplace and copied the information from there. Each license, both evaluation and commercial, is marked in HubSpot as Deal. To keep order, we have created a new properties group that collects data available from the Marketplace, for example: App, Hosting type, Maintenance period, License size.
We quickly realized that we couldn't keep this data up-to-date with a manual update. Therefore, we synchronize data from Atlassian Marketplace with HubSpot using the REST API. If you are interested to create such synchronization, visit the documentation for developers: Jira and HubSpot.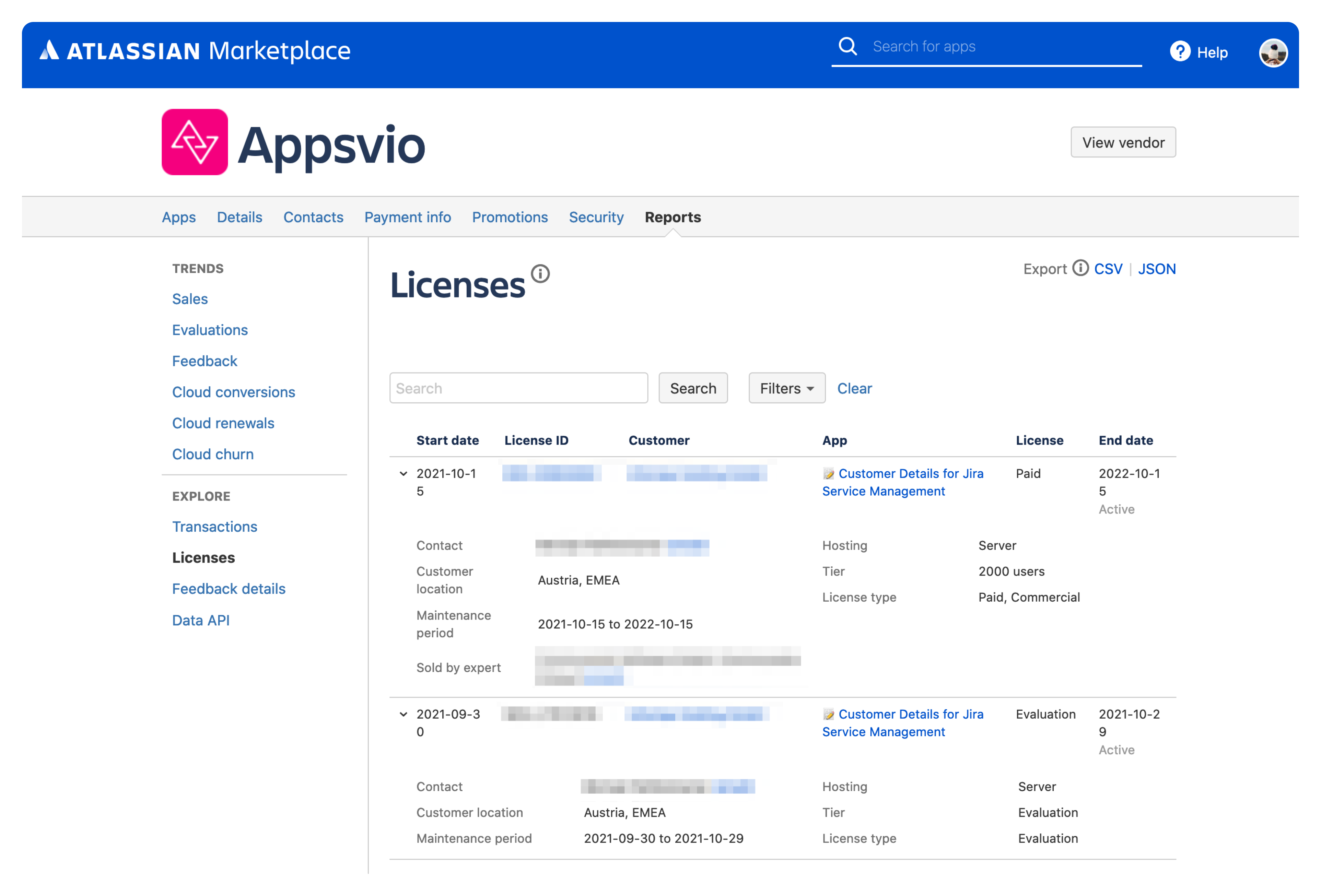 Integration: Jira + HubSpot CRM
The synchronization between Atlassian Marketplace and HubSpot CRM took a lot of manual work out of us. Unfortunately, one more problem remained: we wanted to display this data on Jira issues. At Atlassian Marketplace, we found only one such solution: Jira Cloud for CRM. It turned out that the integration with HubSpot in this app was withdrawn some time ago. (As for 2022, this app is not longer available) The search for a solution coincided with learning about Forge platforms, thanks to which the development of applications is much simpler, safer, and faster. We have already gained experience in programming on this platform, creating the Multilevel Select for Jira app. We decided to use the potential of Forge to write a new app. We wanted to display the customer data saved in HubSpot on the Jira issue. We managed to make such a product and decided to turn it into a commercial solution. This is how the HubSpot CRM Integration for Jira app was created.
How our support team works
The configuration of our app is child's play. Just install it on the Jira instance and connect to the HubSpot instance in the global configuration. Then select which properties you want to display on the issue view. You can choose parameters for three objects:
When our customer creates a ticket on the customer portal, they don't have to worry about providing license details. Regardless of whether it is just testing the app or already has a paid license, all information for service agents in the support team at Appsvio is at your fingertips. HubSpot data is displayed based on the reporter's e-mail.

Benefits
Among the many advantages that we have observed while using our HubSpot CRM Integration for Jira app, three of them are undoubtedly worth mentioning.
The service agent doesn't lose context
Service agents don't have to switch between Jira and HubSpot to check information about the customer who is reporting the ticket. What's more, without the integration of data from Atlassian Marketplace with HubSpot, they would have to check this data in reports available on the Vendor profile. Not all agents have access there. In addition, customer information is also useful for product owners. They also do not have access to Marketplace reports in most cases.
The customer doesn't feel overwhelmed by the number of questions
All the information you need about the customer is available at your fingertips on the issue view. This allows you to avoid creating a dozen or so additional fields on the request form asking about the apps or hosting used by the client. The agent does not have to exchange comments with the requester, asking about licensing issues. The service agent is fully focused on solving the problem and helping the reporter.
You have access to data from HubSpot
Thanks to our integration, each team member has access to data from HubSpot. For security reasons, the Jira administrator decides what values are visible on the issue. This eliminates the need to grant access to HubSpot to all people. Agents also don't have to inundate the people from the sales team who have access to HubSpot, because all the information they need is visible to them. It is worth adding that the integration works regardless of whether the company uses a license for HubSpot: free or paid.
Give it a try today
The introduction of HubSpot CRM in our company has allowed us to organize customer data. Creating an integration with Jira using our HubSpot CRM Integration for Jira app allowed us to directly improve the support experience, and indirectly the customer experience. We encourage you to try this integration! We are eager to learn about the use of HubSpot in your organizations. If you are an Atlassian Partner or Vendor on Atlassian Marketplace, contact us for a 100% promo code. Your feedback about our app will be invaluable.
We'll be happy to organize a short demo for you and talk about your company's requirements. Don't hesitate to book a session via calendly 👩🏻‍💻👨‍💻
If you want to read more content dedicated to Atlassian Partners and Vendors, look at the article Why should vendors opt-in to automatic discounts?.
Credits:
Photo by Edward Howell on Unsplash